***Sales Tax Included
Mazda RX-7 FD 1992-2002 1.3L Twin Turbo JDM Rotary Engine Manual Transmission - 13B-REW
FREE Local Pickup in Clifton, New Jersey! Local Delivery $95.00, Delivery to Business or Nearby Terminal $325.00, There is an extra $85 fee if lift gate required or Residential delivery.
Regular price

$9,000.00

Sale price

$8,799.00
Shipping Details

FREE Local Pickup!

Local delivery (up to 30 miles from our Warehouse) $95.00

Delivery to Business or Nearby Terminal (Commercial Address Only - Loading Dock or Forklift Required) —$425.00


Delivery to Residential Home + Liftgate Service (Included) —$495.00

***

We can ship to a residential address or we can arrange for you to pick up the item at the closest freight terminal near you. Liftgate service means that the truck service delivering your item will be equipped with a mechanical motorized lift on the back of their truck that allows them to drop the heavy item down to ground level and move it around. Liftgate is required if a forklift or commercial loading dock is not present at the delivery address.

The shipping rates provided on this page are estimates. Additional charges may be applied for shipments going to rural or limited access areas, use of services not originally requested, as well as reconsignment fees. 
Return

Warranty Timeframe up to 4 months.
Do you have a question?

Speak with our JDM ENGINE EXPERTS LIVE!

Call (973) 249-7000. Hablamos Español
Share
This Item Includes:

Complete Jdm Mazda 13B Twin Turbo Long Block (Sample Pictures)
Cylinder Head, Head Gasket, Internals, And Bottom End Assembly
Compression + Leakdown Tested In Japan To Meet Factory Performance Specs
Rear Wheel Drive Manual Transmission
Free Goodies* :
- Alternator
- Power Steering Pump
- Intake Manifold
- Read More Below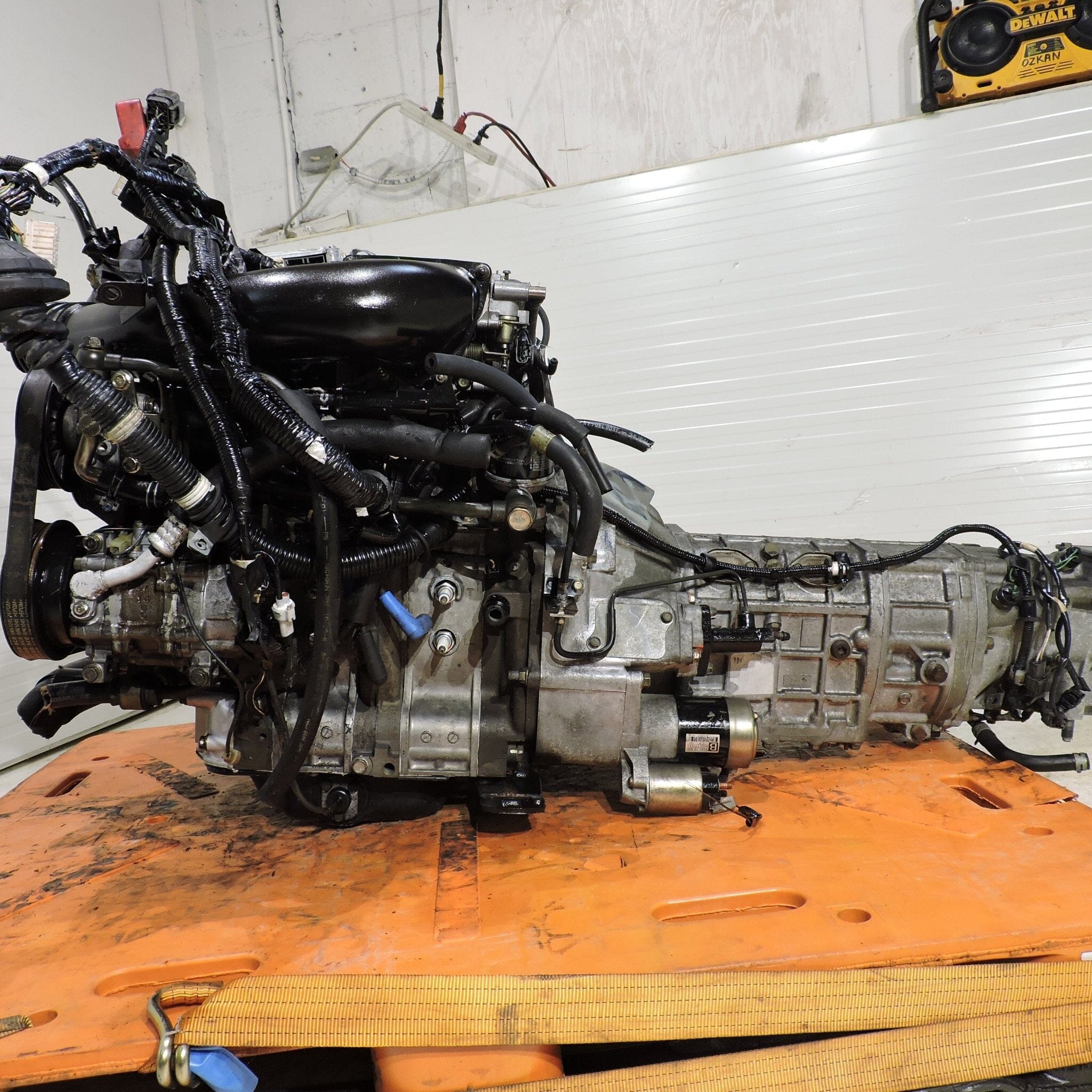 Expert Support (Hablamos Español)

(973) 249-7000

Customer service

lowmilejdm@gmail.com

Address

791 Paulison Avenue, Suite #3 Clifton, NJ 07011

Hours of Operations

Mon-Fri:9am-6pm|Sat:10am-3pm Sun:Closed